RS Taichi NXL307 GP-WRX R307 Motorcycle Racing Suit

Product information
New T.I.P.S.(Taichi Impact Protection Slider) on shoulder and knee
T.R.A.D.(Taichi Racing Active Design) pattern
Approved CE level 2 protector on shoulder, elbow, and knee
Material : Lycra part :Cow Leather 88% Nylon 7% Aramid 3% Spandex 2%
SHOULDER

ELBOW

T-DRY

WOMEN

STRETCH

AIR THRU
Product Details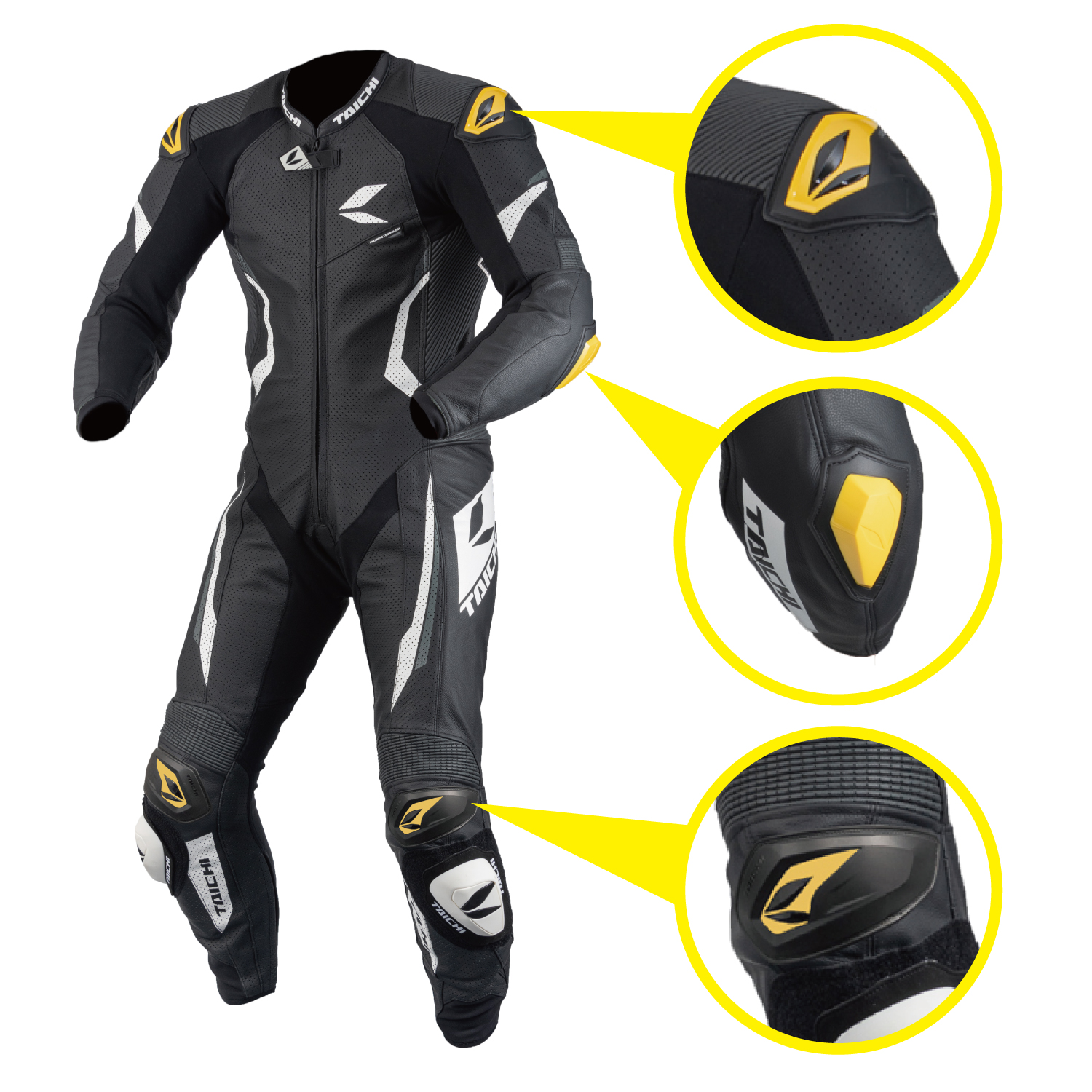 TIPS "Taichi Impact Protection Slider"
TAICHI original mold TIPS on elbows, new design of shoulders and knees to reduce the impact of fall down.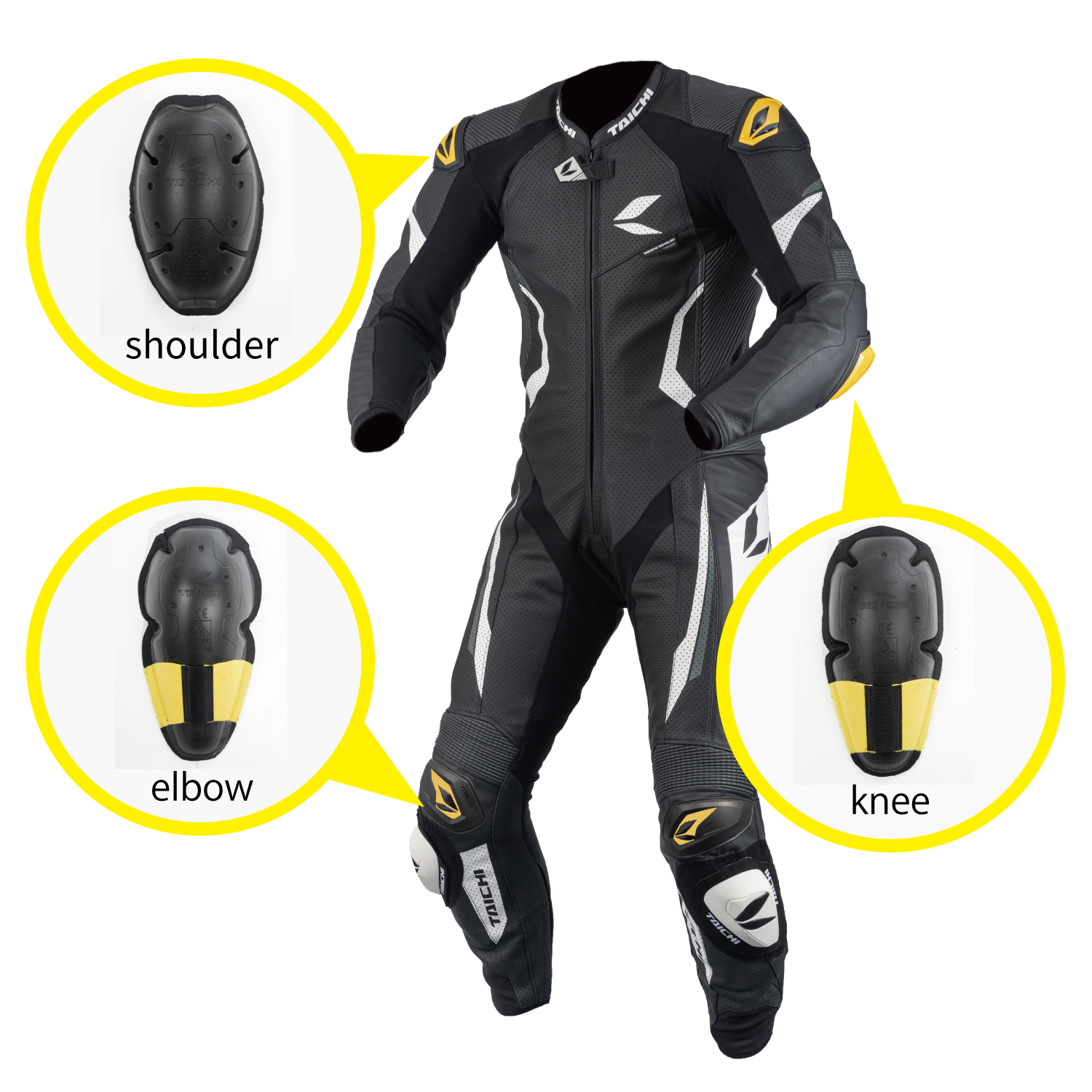 CE lv.2 protector
CE lv.2 protectors on shoulders, elbows and knees are standard equipment. It reduces damage caused by falls thanks to high flexibility and impact absorption.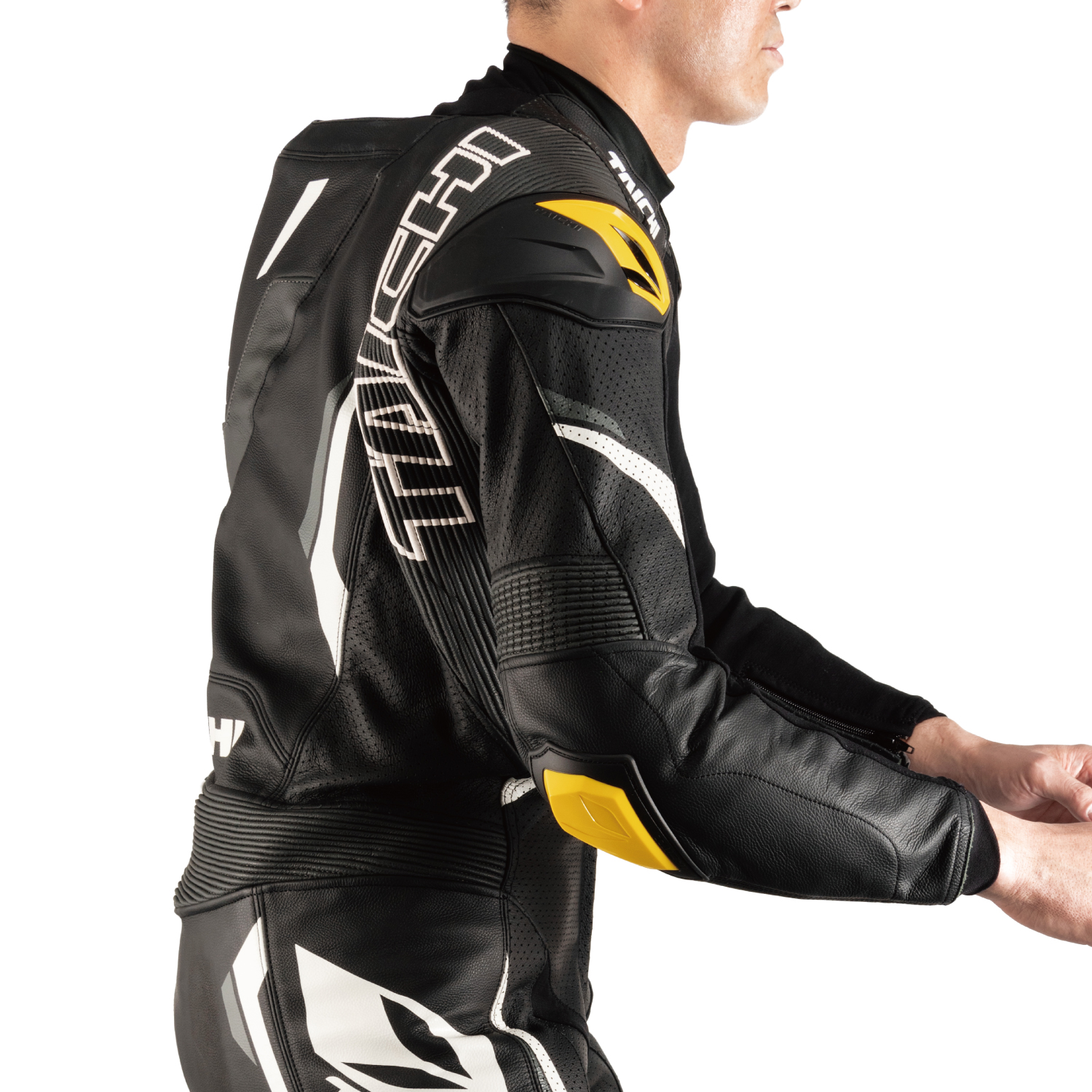 T.R.A.D. "Taichi Racing Active Design"
Anatomically 3D pattern for racing suit to support rider's movement. It improves fitting to your body and realizes comfortable feeling during riding motorcycle.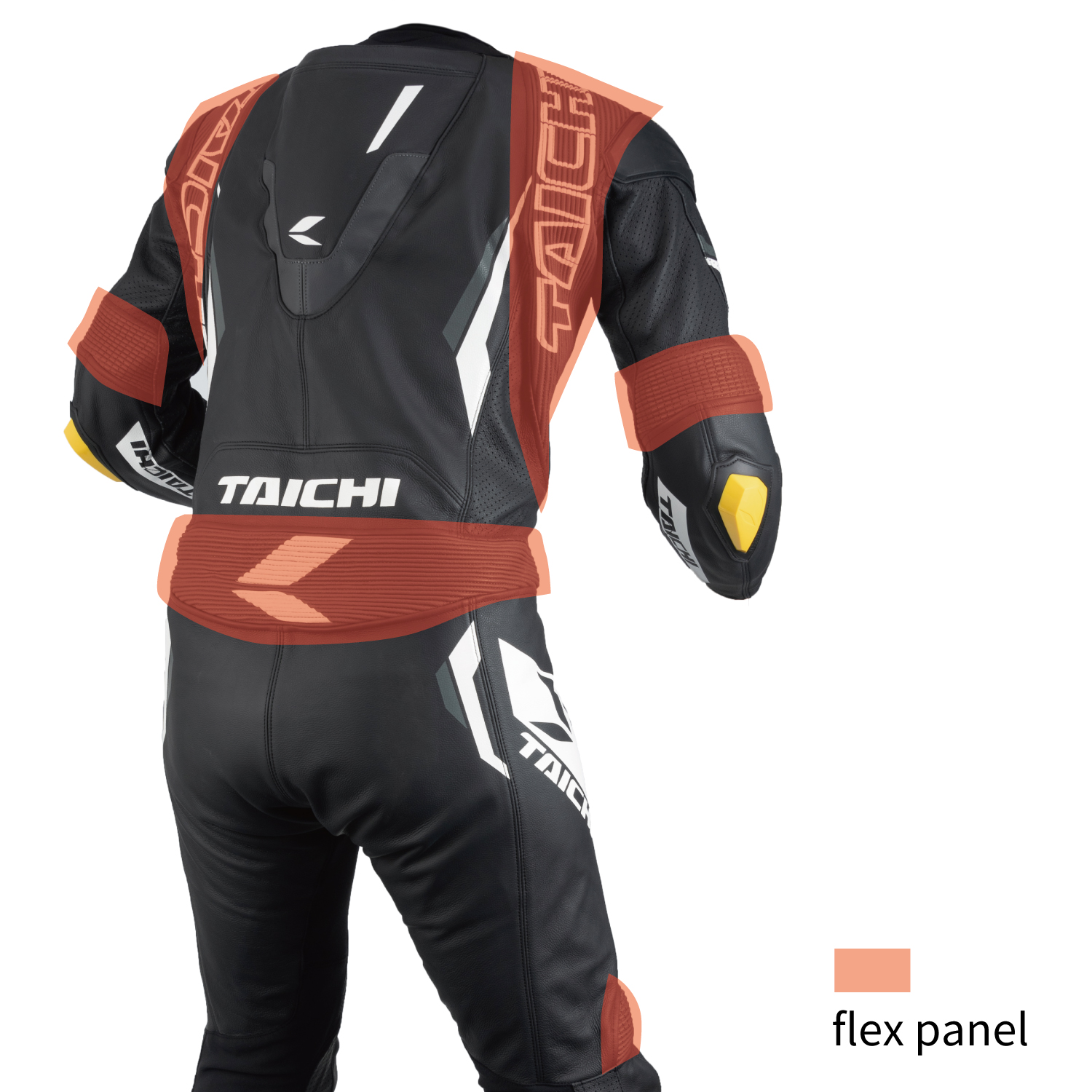 Excellent fitting for good performance
The presence of flex panel on armpits, elbows, waist and knees helps the rider move and allows safety to follow the movement.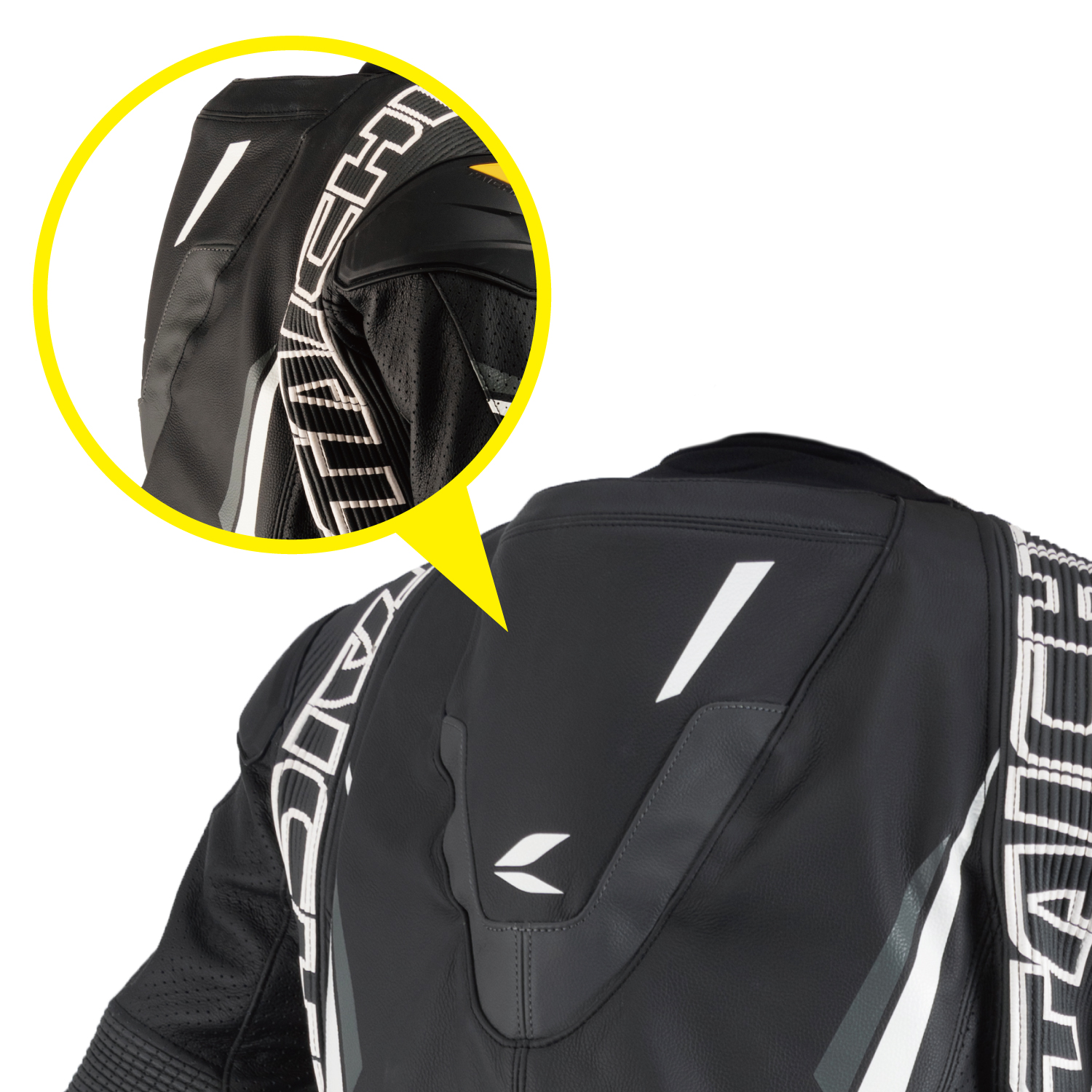 Neck Support
A big neck support on back to reduce damage caused by falls and support a neck, back and back of head.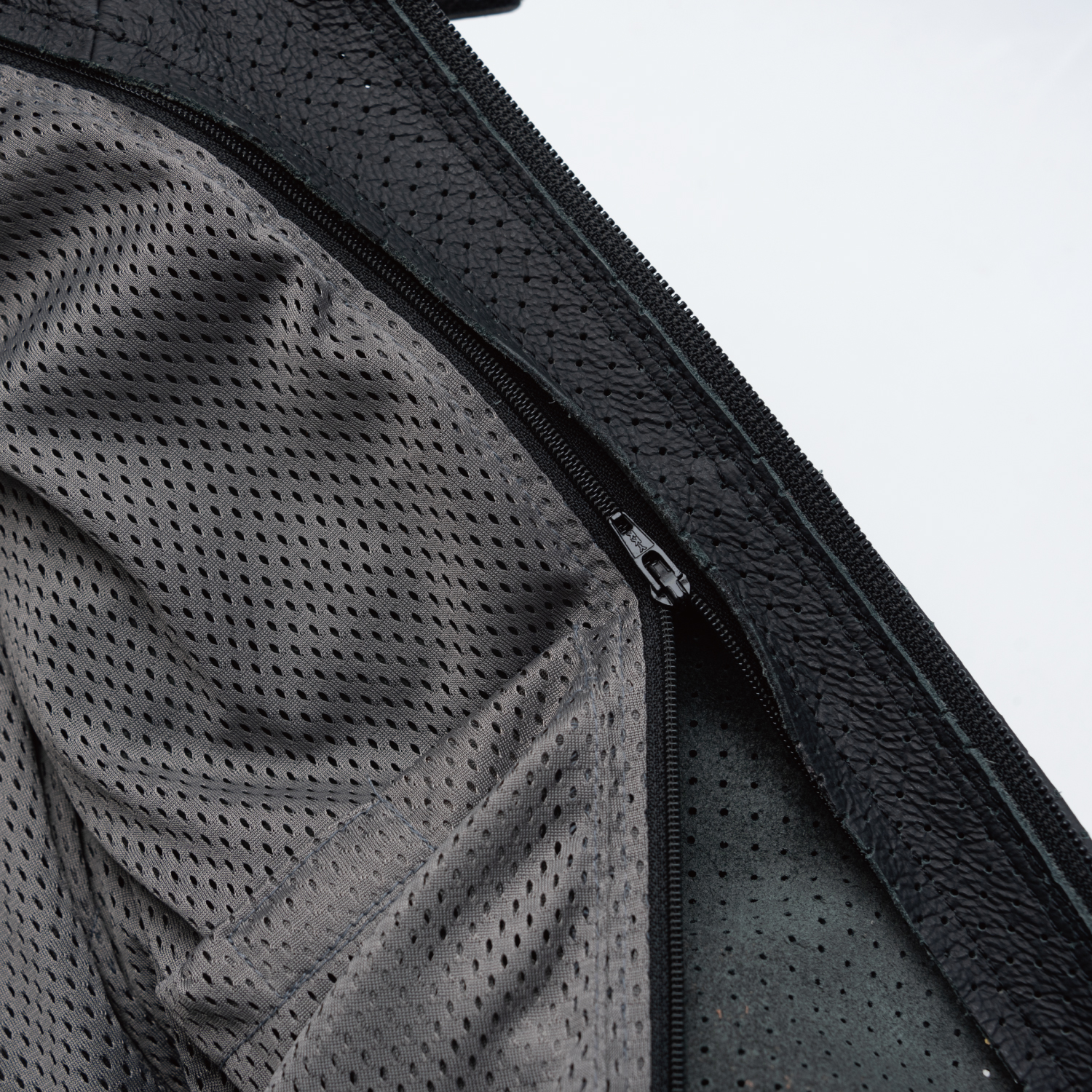 Removable mesh lining
Mesh lining is removable and washable to keep clean your racing suit.