Respro Allergy Mask

The Respro® Allergy Mask has been developed with the hypersensitive individual in mind.
Chemical and particle sensitivity for some people can be completely debilitating. The chemicals and particles that induce debilitating symptoms are not rare, but found in everyday items in everyday environments. Cleaning agents, perfumes, paint, cigarette smoke, pollen, animal dander, fabric softeners and washing powders, can all have a serious effect on well-being if you are sensitive to airborne chemical or particle matter.
All the materials used in the Respro® Allergy mask are known to be inert and unlikely to cause an allergic reaction. The mask material is ultra light-weight and air-permeable allowing the face to breathe easily; and is made from polyester. The Techno™ valves are made from Polypropylene with medical grade Silicon rubber diaphragms. The Hepa-Type filter,also made from Polypropylene, filters out fine respirable sub-micron dusts ( less than 1micron in size).
These positive aspects, combined with its performance and comfort, have resulted in the Respro® Allergy mask being given an 'Allergy Friendly Product' award from the British Allergy Foundation.
Features:
Approved by the British Allergy Foundation
Soft, breathable polyester material
Four sizes (small size uses the medium filter)
Ultra lightweight and air-permeable
Easy Velcro® fastening
Hepa-Type filtration (Less than 1 micron, smaller than PM1)
Two exhalation valves
Contains no latex
Particulate matter rating: Sub-Micron, PM2.5, PM10
BENEFITS:
A seal of approval by an External body
Comfortable and face-forming
Three size options ensure effective seal for a wide variety of face shapes
Effective Dust filtration
Fits without fuss
Heat and water vapour from exhaled breath are released through the valves
Hypo-allergenic
Low breathing resistance
SUITABLE FOR:
House cleaning
High dusting
Linen changing
Gardening
Pet cleaning
Walking / Jogging
Horse riding
Sports training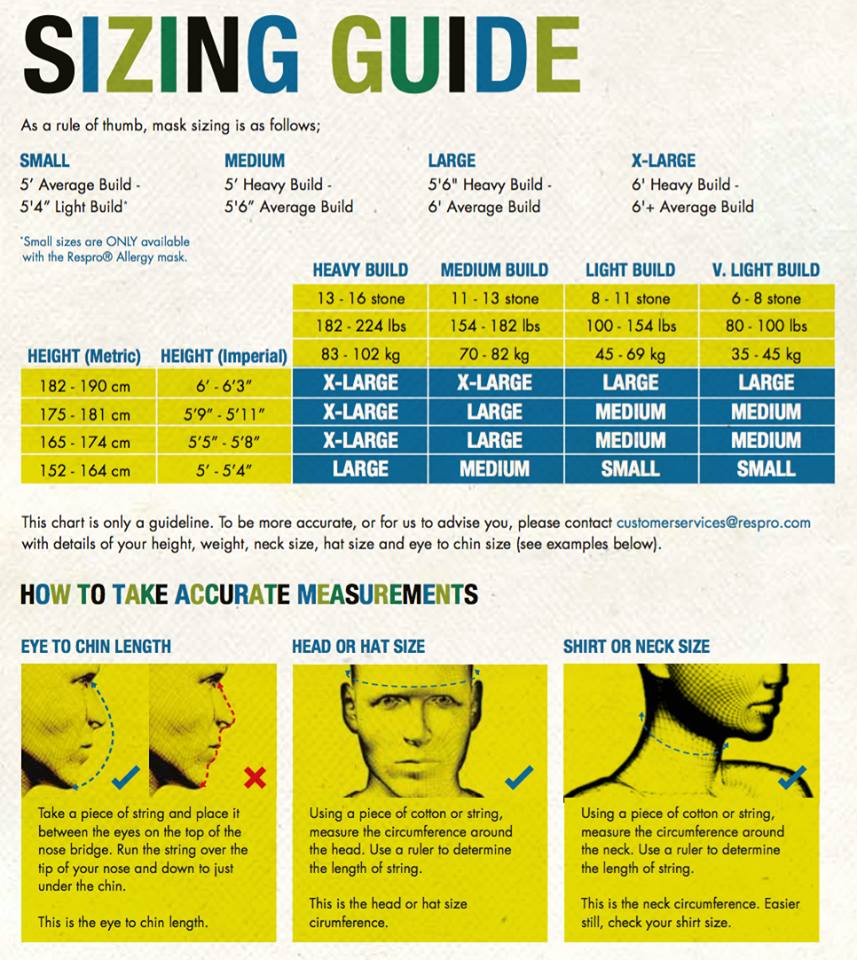 You May Also Like