RS Taichi RSJ342 Quick Dry Racer Motorcycle Jacket

Product information
A mesh jacket with a sports concept that uses fabric with excellent breathability and stretchability, and has an embroidered design in various places to enhance the texture. Protectors are standard equipment on the chest, shoulders, elbows, and back, so you can easily wear various protectors.
If you want to further increase the protective capacity, you can upgrade with an optional protector. Equipped with an attachment for attaching a chest protector, it can be easily attached and detached with a snap button.

The back protector can be upgraded with a CE level 2 protector (sold separately).
Men's: Height 178 / Chest 96 / Waist 76 / Hip 95 (wearing L size)
High-strength air-through stretch fabric
CE level 2 soft type protector (shoulders and elbows)
Hard type protector (chest)
CHEST

SHOULDER

ELBOW

BACK

T-DRY

REFLECTIVE

AIR THRU

STRETCH
Product Details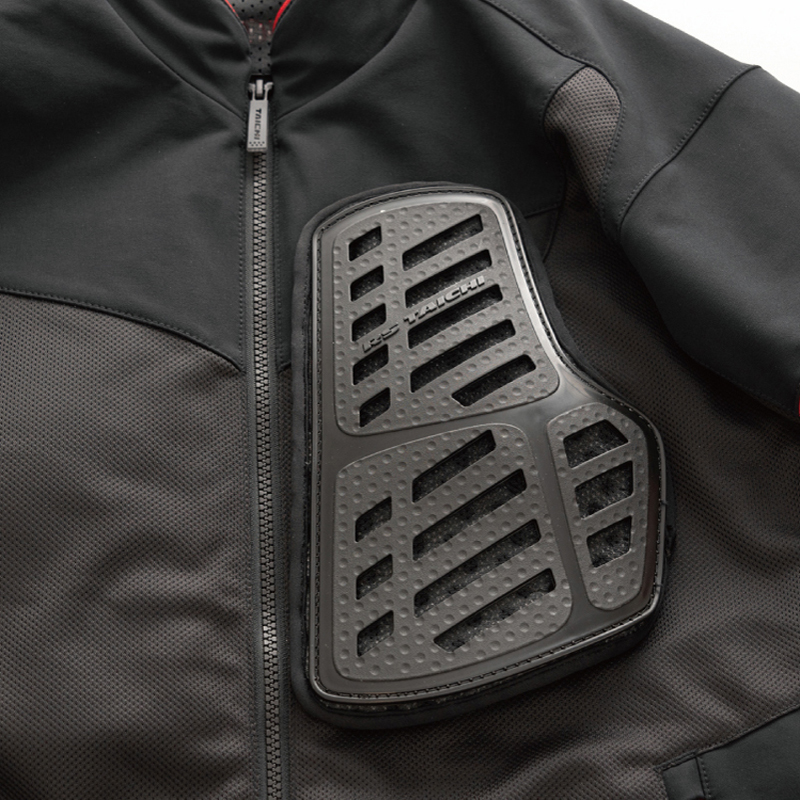 Chest protector standard equipment
Equipped with a hard type chest protector as standard to reduce the impact of a fall. If you replace it with an optional item and upgrade it, you can easily attach it with the snap button on the chest. The fixed button can be adjusted steplessly up and down with the base.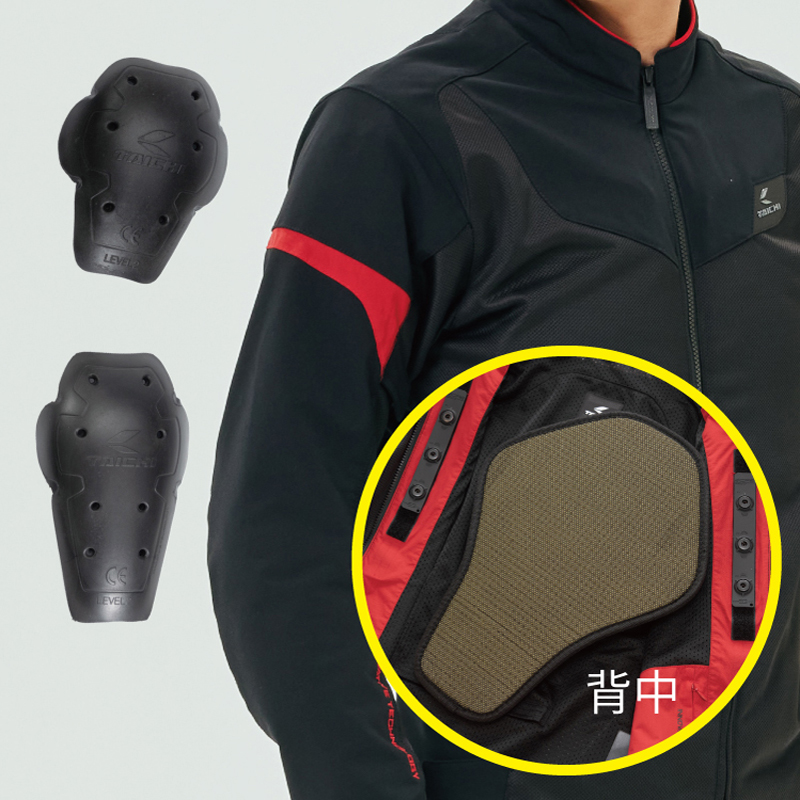 Built-in protectors in various places
The shoulders and elbows are equipped with CE level 2 protectors with excellent shock absorption performance and flexibility, and the back is equipped with a foam pad.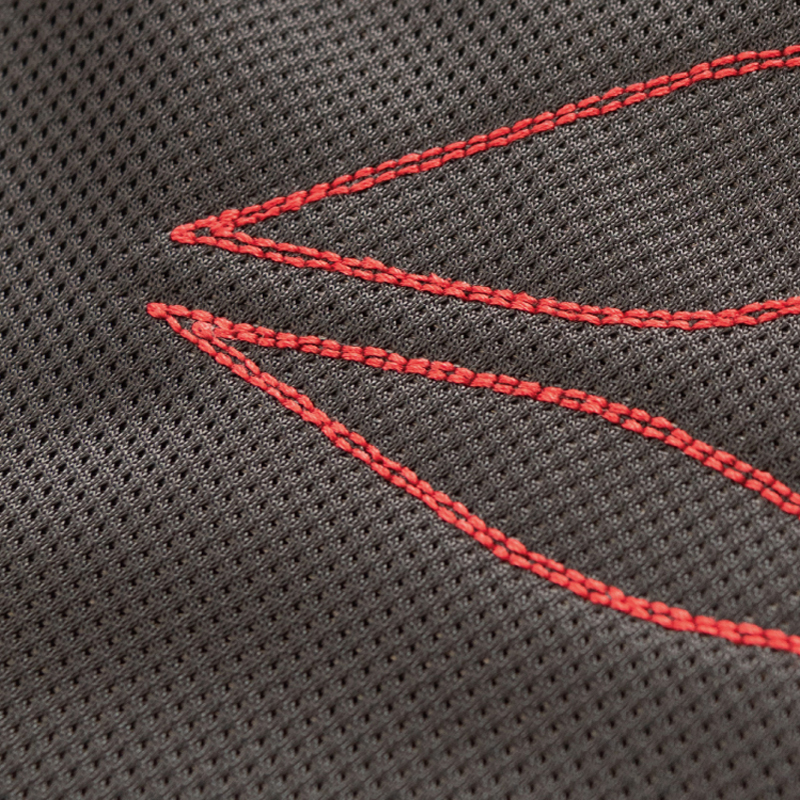 Combining breathability and comfort
The combination of high-strength air-through stretch material and extensively placed mesh material achieves both high breathability and comfort.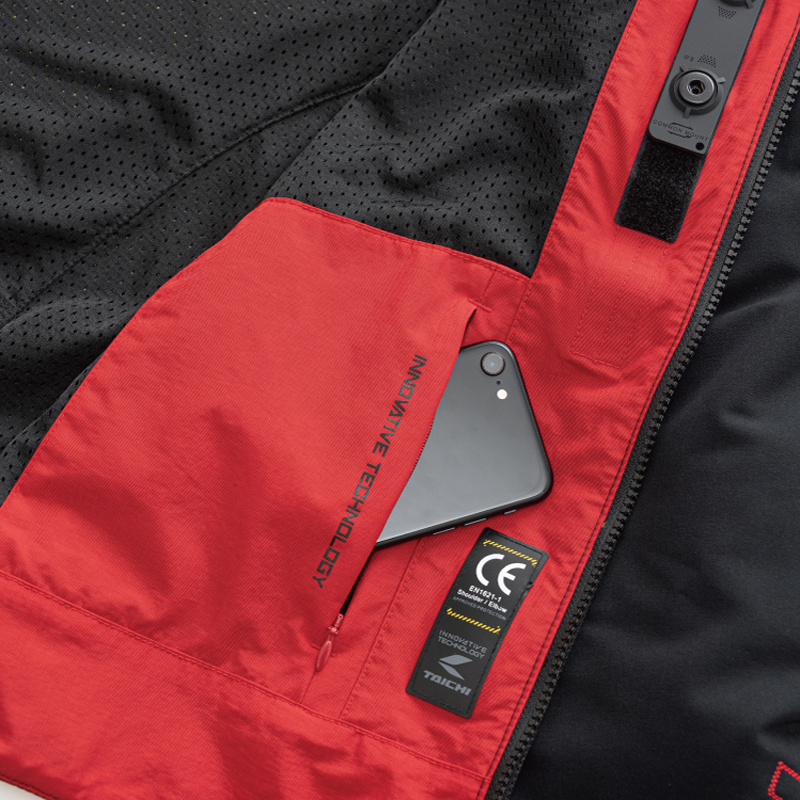 Inner pocket with zipper
Equipped with an inner pocket with a zipper that is convenient for carrying small items.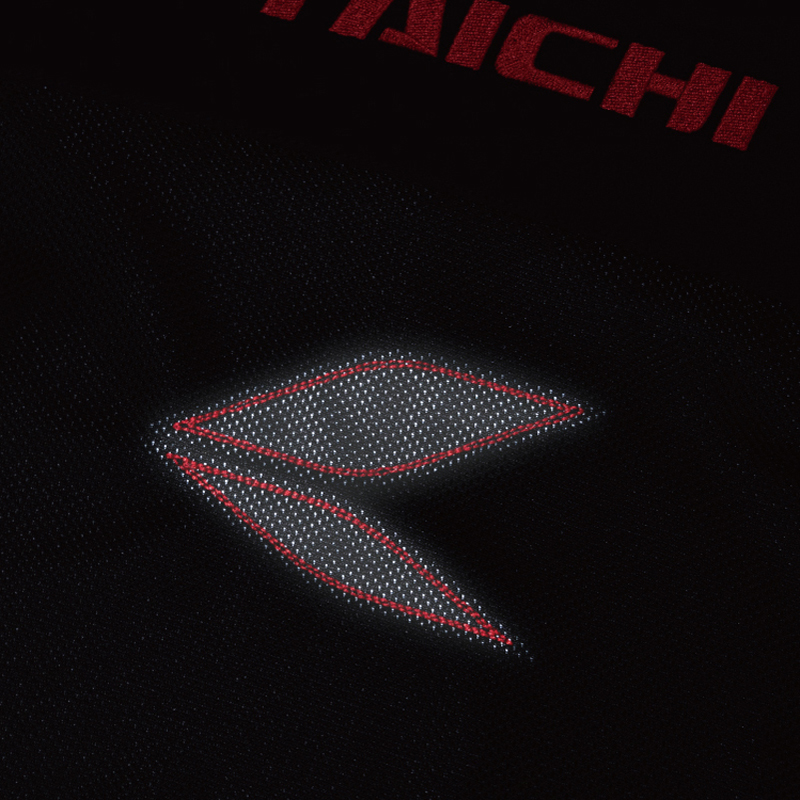 Consideration for safety at night
Equipped with reflective material on the front and back to increase visibility from the surroundings when driving at night.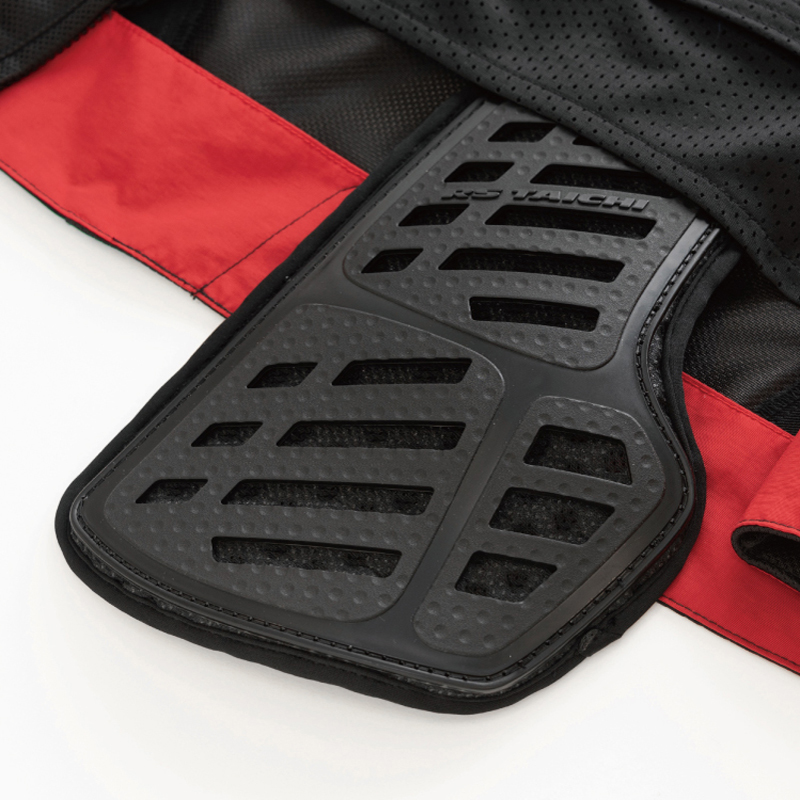 Convenient for washing
Various protectors are removable. The chest protector can be accessed from the Velcro part behind the waist.