SBS 809DS Front Dual Sinter Brake Pad for Honda CBR1000RR 04

The new "state-of-the-art" SBS DS Dual Sinter brake pad compound and complex manufacturing technology has been developed over a period of 3 years. Severely tested in SBS' high-tech brake-dyno and bike tested by the best World Championship race teams to withstand the extreme load from speed and temperatures.
SBS DS Dual Sinter also meets the expected performance requirements of the never-ending development of engine power, suspension and tyre technology in World Championship racing.
Characteristics:
No thermal bedding-in or brake fade due to new sintering technology.
Very high initial bite.
Very high friction level and linear brake performance.
Very high thermal stability.
Consistent brake performance and brake lever position.
Extremely low pad wear.
Available for majority of new Superstock, Supersport and Racing brake calipers.
Recommended for top level World Championship and Endurance road racing.
For race use only.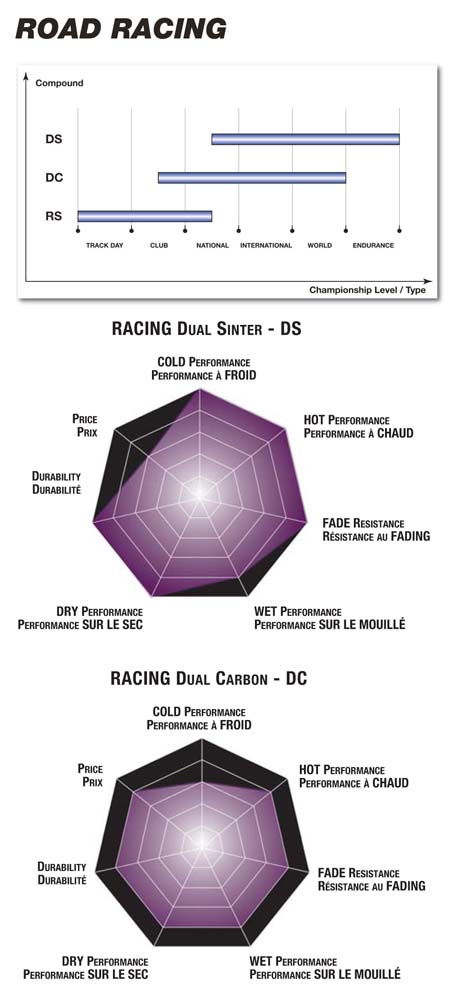 Please Note that every product is a set of pads for 1 caliper therefore for 1 disk, so if your bike has two front disk the right quantity is 2 products
We work hard every day to correct any application mistake, we published all the information we have to let you check if the pads are correct, before ordering use the informations you find on our web site,
We provided all the tools to ensure the compatibility, on our part we can not be responsible for any application mistake, however , before and after your purchase we will be glad to assist you, to advise and to solve any issues and to facilitate an eventual replacement .
2004-2005 Honda CBR1000RR
2006-2007 Honda CBR1000RR
2008-2011 Honda CBR1000RR
2012-2016 Honda CBR1000RR
2005-2006 Honda CBR600RR
2007-2008 Honda CBR600RR
2009-2020 Honda CBR600RR