Scorpion EXO-2000 EVO AIR Performer White-Black-Red Full Face Motorcycle Helmet

All new helmets are sold with Clear visor . Smoke visor on picture are for illustration purposes only
Scorpion EXO-2000 EVO AIR Performer White-Black-Red Full Face Motorcycle Helmet
4 outer shell sizes
AIRFIT CONCEPT
Airfit™ permits a rider to personalize helmet fit through air adjustable cheek pads with additional noise reduction.Only by SCORPION EXO!
Pinlock® MAXVISION
Fitting perfectly into the specially depressed area of the faceshield, the Pinlock® creates continuous air pressure through the compression force, which in turn stops condensation – and thus fogging – from occurring even when the temperature difference between the outside and the inside of the helmet increases.
KWIKWICK2® LINER
Very effective, hypoallergenic, removable, machine washable, and very soft and pleasant to the touch, the KwikWick2® lining of the new ScorpionExo® 2011 range is a real custom-made slipper for your head.
TCT® Thermodynamical Composite Technology
Extremely light, having reduced the weight of the new Exo-1000 Air by nearly 250 g, the new TCT® structure provides a level of protection as yet unseen in the world of helmets. This smart shell is able to gradually crumple on impact, which allows it to absorb most of the energy generated by the shock, while retaining one of the strongest structures.
NEW ELLIP-TEC® FACESHIELD SYSTEM
Launched on the new Scorpion Racing Exo-2000 Air, the ELLIP-TEC® faceshield mechanism further improves the ease and speed of faceshield changes so unique to Scorpion. This operation can be done tool-less within 10 seconds, with the shield open. Wind tunnel designed to minimize wind noise at high speed, fitted with even more powerful springs to ensure optimum fit of the shield against the seal through the compression force, fully sealed and quieter, ELLIP TEC is also stronger to keep the shield in place in the event of a fall.
More features
2 dimensional faceshield equipped with Tear-off pins and Maxvision ready
Emergency cheekpads release in order to make easier the removing of the helmet in case of crash
Shield lock system: a 3 position lever allows to lock the shield in closed or slightly opened position.
Ventilation system: Adjustable, indexed front and rear vents with aero-tuned rear spoiler reduce lift, create vacuum and maximize airflow through helmet.
Breath-deflector: Enhanced fog-free performance.
Chin-cover: contributes to noise reduction.
Closing chinstrap by titanium double D ring.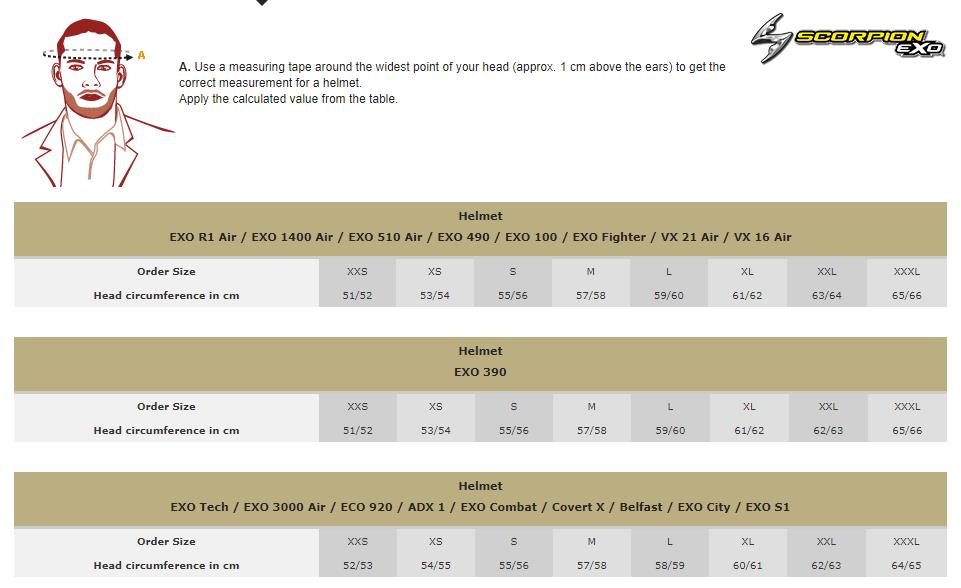 You May Also Like